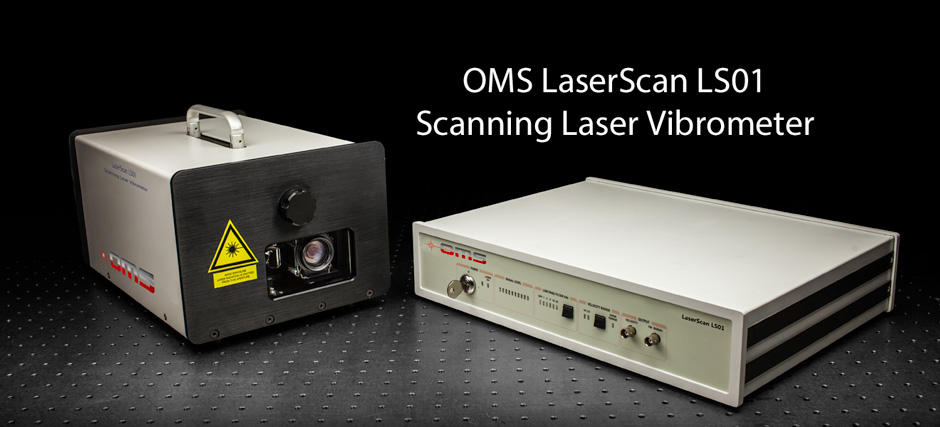 OMS LaserScan LS01 Scanning Vibrometer Software
The OMS LaserScan software includes all of the modules required for a complete vibration measurement.
Video Camera and Frame Grabber
Measurement Point Generator and Editor
FFT Analyzer and Signal Generator
Laser Beam Control
Operation Deflection Shape Analysis
2-D and 3-D Animations
Optional Integrated Modal Analysis Package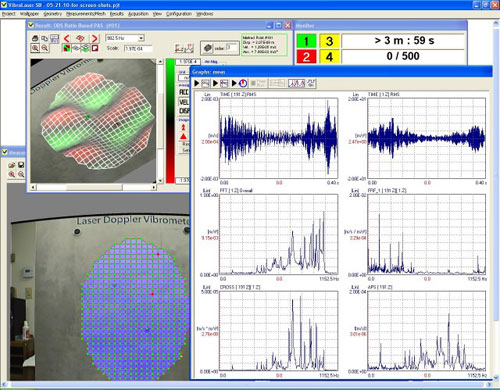 The SLDV software works with standard desktops or laptops under Windows XP or Windows 7. An office version of the software is also provided for data analysis and presentations outside of the test environment.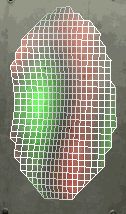 The results are available as time records, FFT spectra, Frequency Response Functions (FRF), Operation Deflection Shapes (ODS), mode shapes, and eigenvalues. The data can be exported in several file formats, including Universal File Format (UFF), and the animations can be exported as AVI videos.